It can be exciting to plan a special event but also unpredictable! Be proactive in making your event a success by purchasing insurance from Eventsured. Save time and money with our easy-to-use online application that makes buying special event insurance simple. Enjoy your event and let us do the worrying.
---
Get a Quote and Purchase in Minutes
Pricing is based on six different criteria that can be entered into our online quoting system to give you an instant quote. We need to know the location and dates of your event, the type of event you are having, the number of attendees, your preference for liquor liability coverage and the coverage limits you need. 
Often times the venue will have certain requirements (i.e. they may mandate you purchase coverage for $1,000,000 per occurrence and $2,000,000 aggregate) but ultimately it is up to you. Tell us what you need so that we can give you an accurate price.
Once you have your pricing, you can simply complete the rest of the application (should take about 3 minutes) and purchase coverage by entering your credit card information through our secure site. You will receive all of your policy documents instantly via email. You can also find them by pulling up your account anytime by clicking "Manage Policy" above.
---
Event Types We Cover
Wedding Shower
Rehearsal Dinner
Wedding Reception
Post Wedding Brunch
Folk
Gospel
Jazz
School Band
Alternative
Blue Grass
Country
R&B
Baseball Tournament
Basketball Tournament
Bowling Tournament
Child Sports Camps
Lacrosse Tournament
Soccer Tournament
Golf Outing
Marathons
Running Events (5K & 10K)
Birthday Party
Graduation Party
Baby Shower
Holiday Party
Luncheon
Casino Night
Bake/Food Sale
Car Wash
Garage Sale
Bingo Night
Walk-a-thon
Yard Sale
Craft Fair
Flower Show
Job Fair
Art Auction
Book Fair
Bridal Show/Fair
Conference
Trade Show
Science Fair
Beauty Pageant
Comedy Show
Dance Recital
Musical/Theater Performance
Talent Show
Gymnastics Competition
Fair
Festival
Parades
Baptism
Auction
Home and Garden Tour
Bar/Bat Mitzvah
Graduation Ceremony
---
What is Special Event Insurance
Event planners often don't know if they need this type of insurance. Even if they need the insurance they may not know exactly what they need to cover. Whether it's a wedding or tradeshow, an indoor or outdoor event,  some things are always out of your control. Understanding exactly what this insurance is and how to purchase it can be a challenge. Check out these articles that better explains what it is, who needs it and what it covers.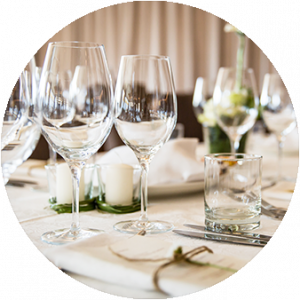 0
+
Types of Events Covered