How to Prepare for Fall Weather at Your Wedding
Megan Doherty
Changing Seasons :: Changing Venues
Fall is in the air.. Or perhaps not quite yet, but it's on its way. As the seasons change and the sweltering summer heat begins to cool off, more and more couples are getting ready for an outdoor wedding. If you are planning for an outdoor celebration there are a few things to consider like daylight, temperature, and precipitation.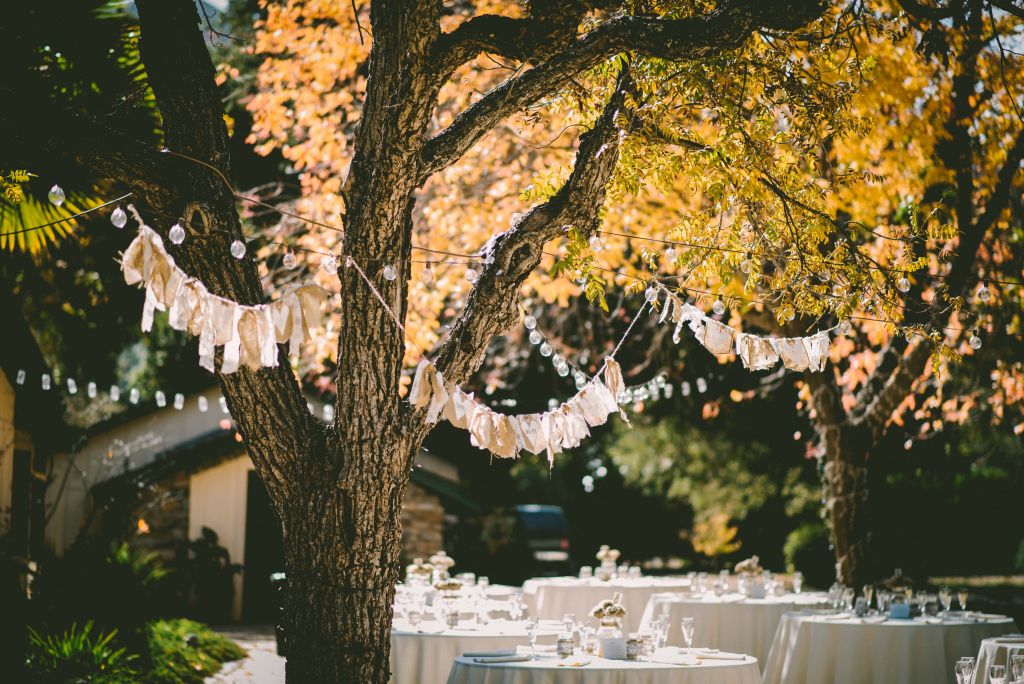 Light to Dark
One trend we're seeing this fall is early ceremonies and evening receptions. This allows couples to take advantage of those quintessential fall views like the changing leaves or autumn flowers. Fall days can provide a beautiful backdrop for your wedding photos, and of course beautiful fall days lead to stunning fall sunsets and alluring autumn nights.
If you do opt for an evening ceremony or reception, think about light sources. There are a lot of creative ways to create an atmosphere with your lighting, for example candles or string lights. Even leaving an area in the dark can create unique opportunities like a place to view the stars (or in warmer states, a chance to see fireflies).
Consider your favorite fall imagery when selecting your celebration's start time.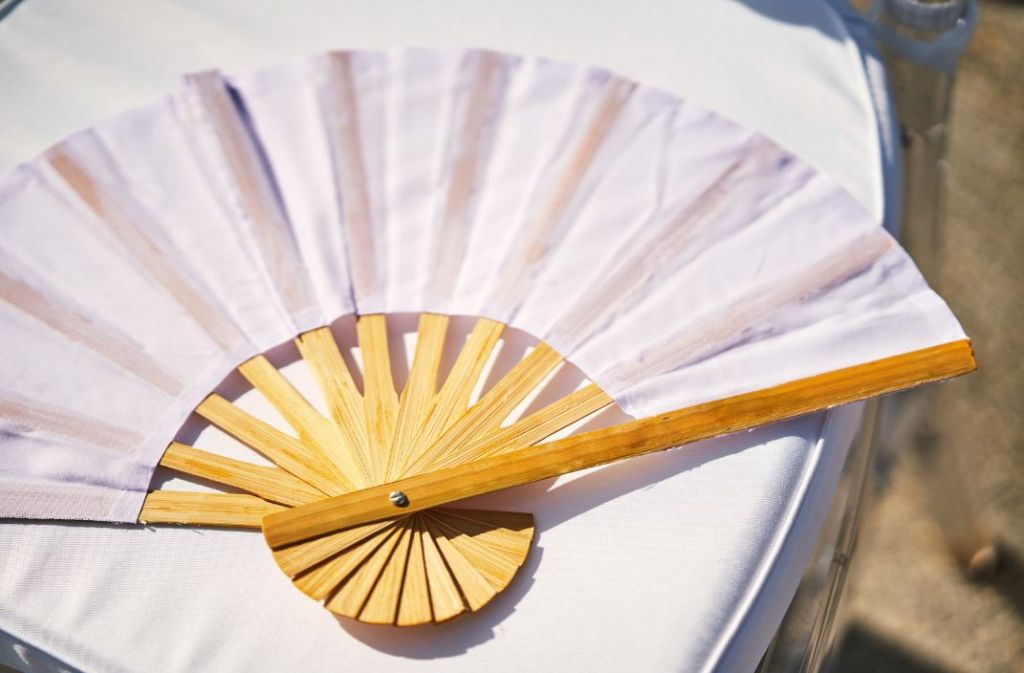 Sunny Days & Breezy Nights
In fall you can see a 20 degree temperature change in a single day. That's a big gap to plan for! We suggest looking at last year's weather for the same time of year inorder to get a general sense of the temperature you'll be dealing with.
If you're planning for early fall and worried about high temperatures, one trend we are seeing is paper fans. They can be a cost effective way to beat any heat and serve as a sweet memento for your guests. Alternatively, you can keep cool with shady areas, cool drinks, and lighter foods. Maybe even take a photo with your bridal party in matching sunglasses.
For later fall or even breezy nights, you might be looking at borderline chilly weather. For the gentlemen this is a far simpler fix than the bride/bridesmaids. Some fall wedding trends we are seeing are plaid shawls, denim jackets, or long sleeved dresses. It's your special day, so you should be able to look like you dreamed and be comfortable. Once your bridal party is covered you can consider your guests. Some fall weddings we've seen have a basket of blankets available or offer a warm drink like hot chocolate or a spiked apple cider. Don't forget, guests can always keep warm by hitting the dance floor!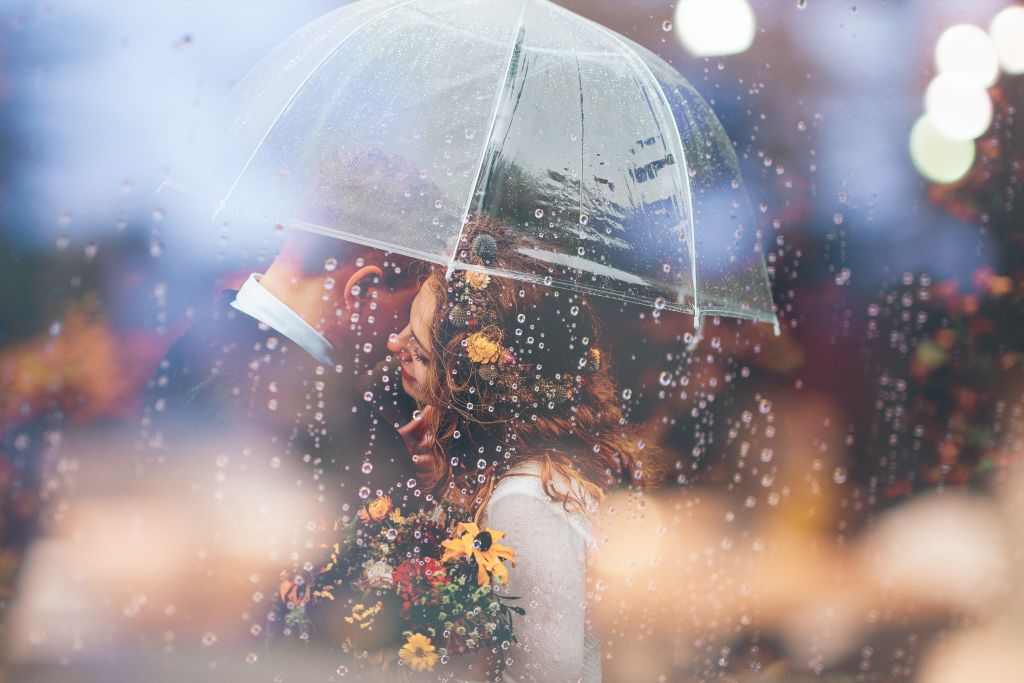 Rain or Shine
Rain on your wedding day is supposed to be a sign of good luck. However, if you aren't properly prepared it can feel like anything but a blessing. The first thing to do when preparing for the possibility of rain, is to set expectations for your guests. You should let your guests know that the venue is outdoors, rain or shine. You can even mention the possibility of rain in the dress code as well. Footwear, for example, is an important area to consider when you are outdoors in the wet.
The next recommendation we have is to talk to your venue. See if they have a plan for rainy days like a small indoor area, awnings, or even a tent. The area with coverage might be small, so it's important to prioritize what needs shelter. Try prioritizing electronics & equipment like speakers for your DJ or band. Food is another item that you should consider prioritizing. Nobody wants the cake to end up drenched. If the caterer's setup station is outdoors as well, it's a good idea to have that sheltered from any rain.
Sometimes even the best of plans can be ruined when a light shower becomes a torrential downpour. For that reason, our final recommendation is to have a rain insurance policy. A rain policy covers any costs associated with rescheduling/canceling an event because of rain. Your big day might be rescheduled, but it won't be ruined. You can see more information about rain insurance here.